Restylane® is a product whose main component is hyaluronic acid, something your body makes and breaks down on its own, with time. Within the Restylane® line there are a variety of products available to assist in facial contouring; including jawline slimming, cheek enhancement and under eye hollow correction as well as chin and lip augmentation. The Restylane® line also provides the only FDA approved HA filler for the dorsal hands, used to reduce signs of aging. Product selection is based upon consultation with one of our providers, Dr. Bunkis or our PA, Crystal Osborn. Each of the products in this line differ in longevity and purpose. We currently carry Restylane –L®, Restylane Refyne®, Restylane Defyne® and Restylane Lyft®.
In preparation for any injectable treatment, including fillers and Botox®, we recommend cessation of all non- essential blood thinning agents for two weeks prior to your appointment, unless directed otherwise by your physician. Do not consume red wine for 2 days prior to your injections. Do not take these products or participate in heavy physical activity for 2 days following your injections, for best results. Also, we require that you do not have any dental work performed, including cleanings, within 1 week before or after your injectable treatment.
Reviews
"I wish I knew doctor B 10 years ago - Doctor B and his team are amazing, they make you feel like you are part of their family. Doctor B is very knowledgeable and he cares about every single patient. He make the patients feel very important and you have access to contact him anytime with questions or concerns. I am so thankful I found him, he has amazing hands and knows exactly what he is doing. He provides you with few options so you can make your own decision. Thank you for everything!"
- N.V. /
SmileReminder /
Jul 29, 2017
"I love OCPS. The staff are so knowledgeable and professional, efficient and comforting.Dr. Bunkis is beyond wonderful! He is the very best in facelifts and gives one the most naturalLook. He's also a very well known Plactic surgeon in the country, and well respected.You'll love his work!Stacey"
- S.H. /
Google /
May 04, 2019
"I first looked at another office for and after a short consultation, left almost in tears by how pressured and uncomfortable the other surgeon made me feel. I called Dr. Bunkis' office to set up a consultation and even just in making this appointment, I knew that this was the office for me. Every person who works in this office is warm and friendly and kind. Dr. Bunkis did not pressure me to get surgery. He gave me facts and options and told me that it was my choice. He emailed me his resume and we discussed all of the possible treatment options to consider. Completely pressure free. My surgery was painless and easy. Every step of the way, I felt comfortable. Every question I asked had an answer. Both Dr. Bunkis and Crystal are highly knowledgable and will give you their honest opinions on products and procedures. The whole office will remember you and you will feel welcome each time you come in. This was a huge financial and medical decision for me and I felt safe, comfortable, and welcome through my entire process. Honestly, this is a great practice and I cannot recommend it enough. 6/5 stars"
- E.E. /
Google /
May 03, 2019
"Friendly front office staff, always greets you in such a warm manner! Dr. Bunkis always takes the time to sit down and ask how you're doing......like he truly cares for his patients. Dr. Bunkis explains procedures and has always been happy to answer my questions. I appreciate being treated like I matter. Thank you Dr. Bunkis!!!"
- C.T. /
Google /
Apr 20, 2019
"Crystal did my Botox and Juvederm. She is an artist and is amazing. I love my results very natural and very little pain."
- K.D. /
Google /
Apr 13, 2019
Previous
Next
During you initial appointment you will meet our providers and receive a consultation. They will sit with you to understand your goals and your history to best determine what injectables are best for you. Not all fillers for example, are intended to do the same job. Cheeks are treated differently than lips, differently than deep facial lines and wrinkles and so on. Your questions will be answered and an individualized plan will be created for you, based on your concerns and goals- keep in mind depending on the amount of correction you may require treatments over a period of multiple visits.
Restylane® products, like many types of filler, can cause some degree of swelling for up to one week after your treatment, as well as bruising. However, bruising can be minimized by preparing and following the tips listed above in the preparation section. There may be some redness to the skin following your injections and even small "bee sting" feeling bumps. All of these should improve within days- so please schedule your injectable appointment a week or two prior to any special occasion! Results and correction can be seen immediately, with final results about two weeks after your treatment.
We are often asked how long fillers last and really the true answer is- however long you maintain them! Some Restylane® fillers last longer than others (average is 4-18 months), just like other hyaluronic acid products. However, proper product stacking and maintenance can help you get the most out of your product and treatments!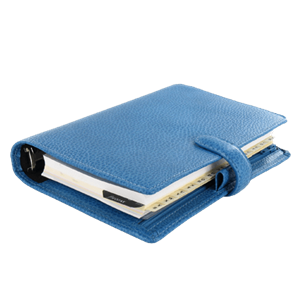 Plan Your Procedure
Average Cost

$700

-

$800
Contact Us