Dr. Juris Bunkis of Orange County Plastic Surgery is a certified provider of BioTE – Bio-Identical Hormone Replacement Therapy (BHRT) for men and women seeking a better quality of life. Through hormone replacement therapy with BioTE, various aspects of everyday life can be improved without the hassle of pills, creams, or other daily therapies. BioTE is an implanted hormone therapy pellet, which is formulated and personalized for each patient that slowly releases a customized BHRT into the bloodstream. Men and women struggling with unbalanced hormones or who experience symptoms, such as weight gain, low libido, mood swings, and fatigue, could benefit from this new and simplified HRT process. Through a careful examination of your current hormone levels, lifestyle, and medications that may be currently taken, Dr. Bunkis can provide a BioTE consultation. Schedule your appointment with our Newport Beach, CA plastic surgery center to learn more about BioTe.
Reviews
"I wish I knew doctor B 10 years ago - Doctor B and his team are amazing, they make you feel like you are part of their family. Doctor B is very knowledgeable and he cares about every single patient. He make the patients feel very important and you have access to contact him anytime with questions or concerns. I am so thankful I found him, he has amazing hands and knows exactly what he is doing. He provides you with few options so you can make your own decision. Thank you for everything!"
- N.V. /
SmileReminder /
Jul 29, 2017
"Crystal did my Botox and Juvederm. She is an artist and is amazing. I love my results very natural and very little pain."
- K.D. /
Google /
Apr 13, 2019
"I found Dr. Bunkis about seven years ago while flipping through a magazine listed as one of the most caring doctors I had a breast augmentation, my first plastic surgery procedure ever, when I lived in Arizona. Doctor Mark Malek messed up so bad but every doctor had been to said it was a bad boob job. Not only that but not even give me after care for the boils which were the cause of a thread material he chose to use and the infection that came of it. Anyway lived with that mistake for seven years until finally going back to Dr. Bunkis. He is so caring! He saw me when the other doctor wasn't doing anything about my outbreaks and felt bad for me and would see me anytime I felt I needed to see a doctor without even charging me. Dr. Bunkis fixed it he heard all my needs was patient and didn't make me feel that he was just trying to get my money neither does his staff. They are very caring!ruly felt ashamed of myself for the first surgery and not having done my research but Dr. Bunkis while he took care of me and I truly trust him if there are any problems that he would care for me and take care of whatever comes up if anything"
- A.G. /
Yelp /
Mar 12, 2019
"Dr. Bunkis is not only a world class surgeon but also a world class human being! He is just the best and I recommend him highly! He goes out of his way to help human beings. I can't thank him enough!"
- K.T. /
Facebook /
Mar 05, 2019
"Choosing Dr. Bunkis for my surgery was such a great decision. He and his staff were all so kind and helpful, from beginning to end. They responded to all my questions, some times even after hours. The results were incredible, beyond what I could have imagined."
- Z.A. /
Yelp /
Feb 23, 2019
Previous
Next
BioTe pellet therapy is suitable for both men and women who live with unbalanced hormones and wish to optimize hormone levels without the worry of implementing an everyday routine. To learn if you are a candidate, a thorough assessment will be provided to discuss your symptoms and conduct a medical examination to confirm if hormonal imbalance is a cause for your symptoms. Patients seeking treatment, such as BioTE, may experience:
Men
Mood swings
Anxiety or depression
Fatigue or a feeling of being tired (even with a good night's sleep)
Low sperm count or infertility
Gynecomastia
Erectile dysfunction or loss of libido
Low testosterone levels
Night sweats
Sleepless nights or restless sleep
Unexplained weight gain
Women
Mood swings
Anxiety or depression
Fatigue or a feeling of being tired (even with a good night's sleep)
Changes in menstrual periods
Headaches
Loss of moisture in the skin
Low estrogen levels
Night sweats
Hot flashes
Sleepless nights or restless sleep
Unexplained weight gain
The symptoms listed above are just a subset of a larger group of symptoms one could be experiencing. Living with unbalanced hormones can take its toll on your emotional and physical health. Balance in your hormones can improve your overall quality of life. Regardless if you are experiencing one symptom or a combination of symptoms, Dr. Bunkis and our staff at Orange County Plastic Surgery can provide answers.
During your appointment, we will discuss your medical background and provide a thorough physical examination (height, weight, blood test, etc.). We will also discuss your lifestyle, such as diet, exercise, and tobacco use. It is very important to let us know about the medications you are currently taking and explain in detail the symptoms you are experiencing and how severe and how often you have them.
If it is determined that BioTE can help you, we will schedule you to come to our office several times throughout the year for the BioTE insertion. The dosage may vary, depending on how the therapy is working for you. During your appointment, we will numb a small area using a local anesthetic on the upper part of your buttocks. A very small incision will be made and the BioTE pellet will be properly placed and then the skin will be closed with surgical adhesive (sutures are not necessary). Because the pellet is inserted into the fatty lining in the skin, you should not feel it. Over time, the pellet will release the hormone therapy consistently to keep it in a therapeutic range for hormone optimization.
BioTE pellet therapy has improved the lives of countless individuals. It is not a one-size-fits-all type of HRT therapy. Each dosage will be personalized and created specifically for you. To optimize your therapy, we will also take into consideration other medications, supplements, and hormone therapies you are already taking.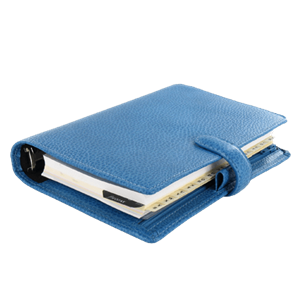 Plan Your Procedure
Procedure Recovery Location

Outpatient
Contact Us
Live & Age Well With BioTE
At Orange County Plastic Surgery in Newport Beach, CA, our goal is for every patient to not only look their best but to feel their best, too. We invite you to call our office and learn more about BioTE and begin to transform your daily life by balancing your hormone levels with ease. During your consultation, we'll explain the benefits of this therapy and how to monitor your hormone levels once BioTE has been started. Call and schedule an appointment with Dr. Bunkis and begin feeling better quickly.