Are chemical peels or lasers more effective?  Jillian C, Huntington Beach.
There really isn't any evidence that one works better than the other for removing wrinkles.   What determines the result is the depth of  the treatment – for any desired depth of treatment, there will be a peel equivalent to a laser.   For reduction of reds and browns from the skin, the lighter lasers such as IPL's and Laser Genesis to not have an equivalent in peel options.   Generally, your surgeon will recommend the simplest methods that might give you the desired result.
Minor skin resurfacing procedures can be done in the office without anesthesia, but more major resurfacings will be performed under sedation.     The chemical peel procedure consists of the application of an acid mixture to the skin, which creates a chemical burn. In the newer methods of laser skin resurfacing, various lasers can be employed to vaporize the outer layer of skin and induce a tightening of the remaining skin.   In patients with excessive wrinkling or scarring, a repeat procedure may be desirable, but complete obliteration of all lines, wrinkles and, in particular, acne marks will not be possible in any patient.
Your surgeon will discuss with you the numerous options regarding treatment of wrinkles and other signs of aging.   The IPL® (Intense Pulse Light), lighter laser or lighter peel procedures can be performed with little or no down time.  However, the improvement will not be very dramatic and a series of treatments will be recommended to achieve improvement.  If your lines are deeper or a more significant improvement is desired, a deeper laser (like a fractional or CO2) or deeper phenol peel procedure may be recommended. If you have questions about your skin your best bet would be to come in to see Dr. Bunkis for a complimentary consultation.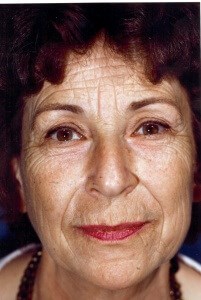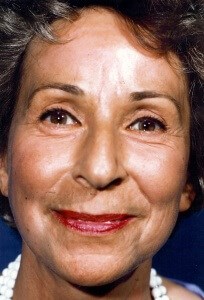 64 year old female who had had a prior facelift and had a tight neck,
seen before an after a brow lift and a full face resurfacing with a phenol peel.
Actual patient of Dr. Bunkis, your results may vary.
Please send any questions you would like to see answered in a future blog to [email protected].
Feel free to contact Dr. Bunkis in Newport Beach at 949-888-9700 to schedule a complimentary consultation or visit www.orangecountyplasticsurgery.com for more information.