Injectable fillers vary based on flexibility and strength to provide structural support, replenish volume loss in the face and hands and to enhance and hydrate lips.
About HA Fillers
Hyaluronic acid, is something your body makes and breaks down on its own, with time. Within the Galderma, Allergan and Merz families, there are a variety of products available to assist in facial contouring; including jawline sliming, cheek enhancement and under eye hollow correction, as well as chin and lip augmentation. The Restylane® line provides the only FDA approved HA filler for the dorsal hands, used to reduce signs of aging. Product selection is based upon consultation with one of our providers, Dr. Bunkis or our PA, Crystal Osborn. Every one of the products in each family differs in longevity and purpose. Here at Orange County Plastic Surgery, we carry Restylane –L®, Restylane Refyne®, Restylane Defyne®, Restylane Lyft®, Restylane Silk®, Juverderm Ultra Plus XC®, Juvederm Voluma®and Belotero®.
Preparation
In preparation for any injectable treatment, including fillers and Botox®, we recommend cessation of all non- essential blood thinning agents for two weeks prior to your appointment, unless directed otherwise by your physician. Do not consume red wine for 2 days prior to your injections. Do not take these products or participate in heavy physical activity for 2 days following your injections, for best results. If you bruise easily, it may be beneficial to try an Arnica product in the days leading up to and following your injections. Also, we require that you do not have any dental work performed, including cleanings, within 1 week before or after your injectable treatment.
What to expect
During your initial appointment you will meet our providers and receive a consultation. They will sit with you to discuss your goals and your history to best determine what injectables are best for you. Not all fillers for example, are intended to do the same job. Cheeks are treated differently than lips, differently than deep facial lines and wrinkles and so on.
In general, there are products that are softer and more natural appearing in motion, these are best for the lips and around the mouth. There are thinner products that are great for under the eyes and some products that are more firm and can be used to create projection; these products may be best suited for cheeks and jawline.
All of your questions will be answered and an individualized plan will be created for you, based on your concerns and goals- keep in mind depending on the amount of correction desired, you may require treatments over a period of multiple visits.
Anticipated results
Dermal fillers can cause some degree of swelling for up to one week after your treatment, as well as bruising. However, bruising can be minimized by preparing and following the tips listed above in the preparation section. There may be some redness to the skin following your injections and even small "bee sting" feeling bumps. All of these should improve within days- so please schedule your injectable appointment a week or two prior to any special occasion! Results and correction can be seen immediately, with final results about one to two weeks after your treatment.
We are often asked how long fillers last and really the true answer is- however long you maintain them! Some dermal fillers last longer than others, average is 4-18 months. However, proper product stacking and maintenance can help you get the most out of your product and treatments!
Come by for a consultation to choose your customized treatment plan!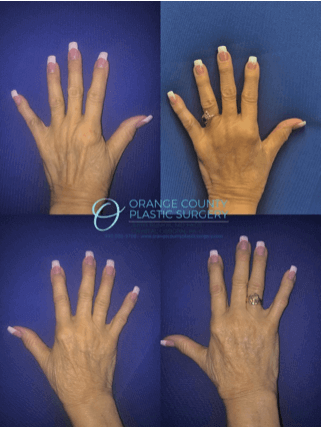 Actual patient of Crystal Osborn, PA-C.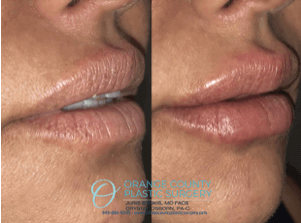 Actual patient of Crystal Osborn, PA-C.

Actual patient of Crystal Osborn, PA-C.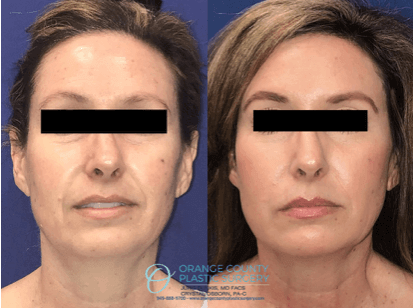 Actual patient of Crystal Osborn, PA-C.