"I am in my mid-60's, still feel vibrant, am healthy and fit – but people keep asking me why I am so sad. Would a facelift help that?" Kay S Newport Beach, CA
A youthful, happy looking face has fullness in the cheekbone area and in general, the face has a V-shape. As we age, some very thin muscles and fascia in our cheeks and necks loosen and sag. The overlying skin comes with it and we develop fullness in the jowl areas and laxity in our necks, giving the face a sadder looking, A-shape or pear-shape. People not quite ready for surgery can mask this aging look with fillers injected into the cheekbone area. This does not change the neck laxity or jowling but the face will look more youthful as the cheek area becomes fuller relative to the jowl area, resuming a more youthful V-shape - temporarily. The best products to achieve the cheek fullness are Sculptra Aesthetic®, Voluma® or Restylane Lyft®, but these injections will have to be repeated once a year. A more significant correction can be achieved with a facelift procedure. During our Natural Facelifts, the skin is lifted off the muscles and the muscles sutures higher into the cheeks, in a more youthful position. We do trim the excess skin but never under tension to avoid the so called "done look". And yes, you can go from looking sad to looking glad after a facelift!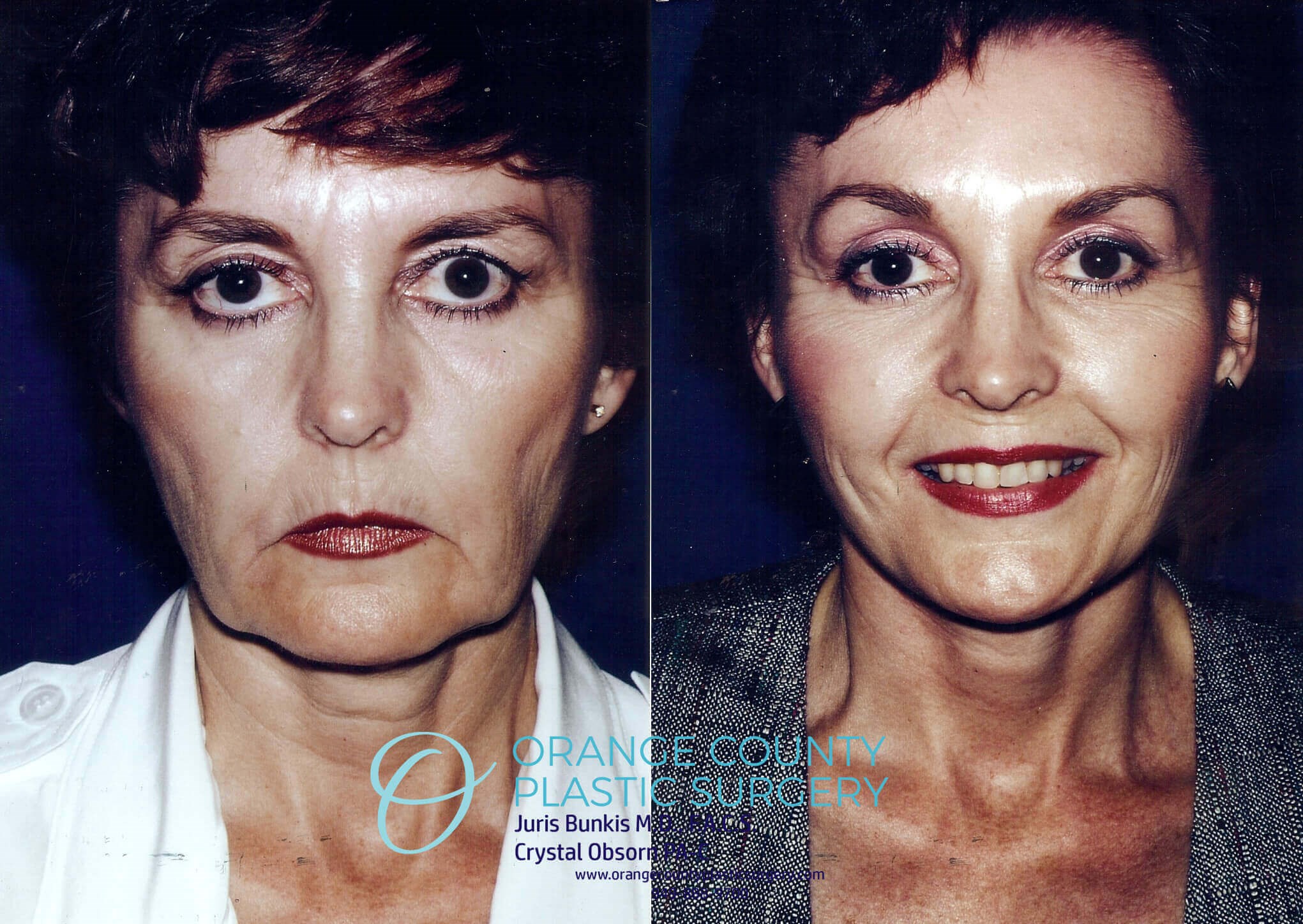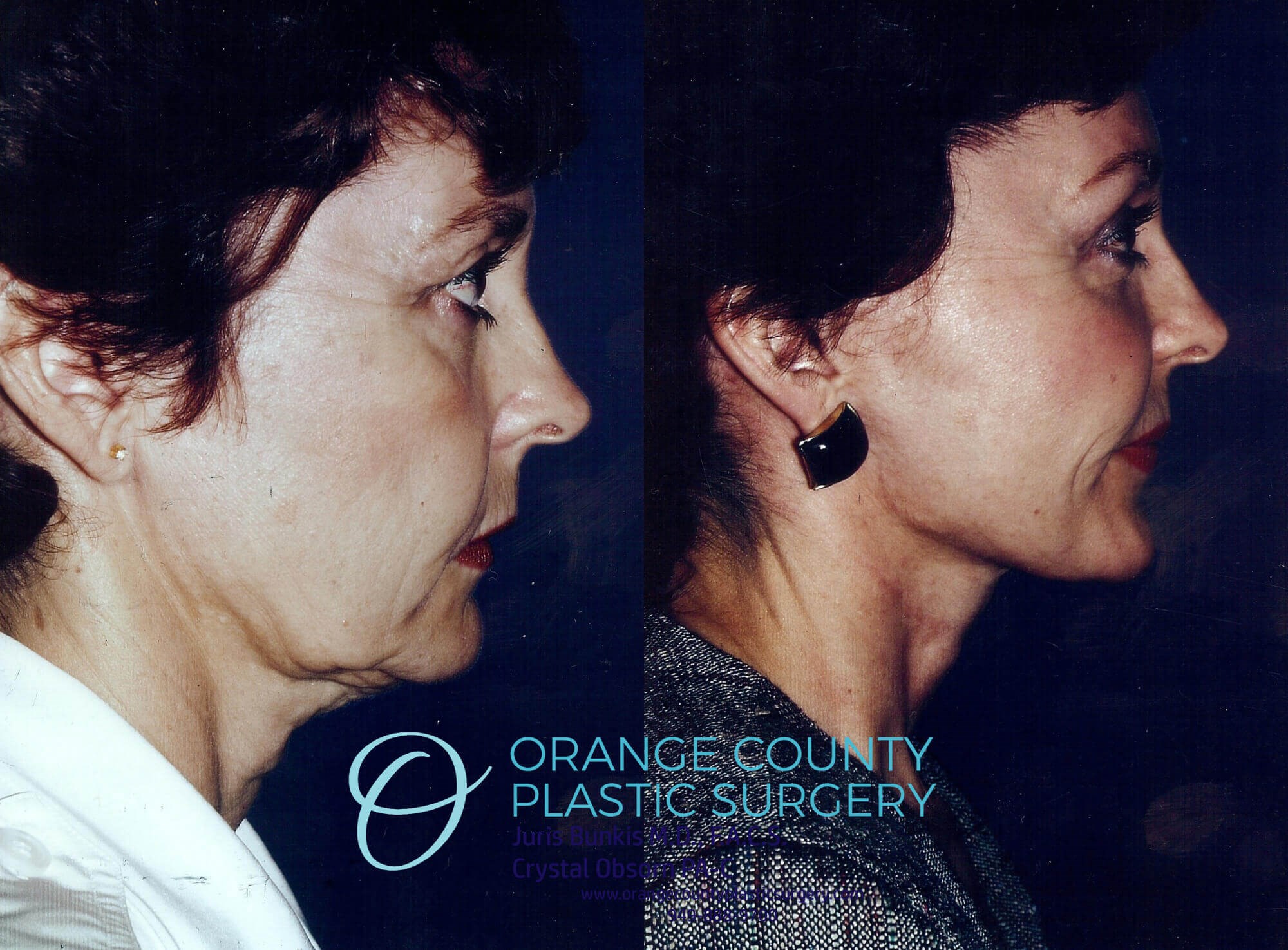 Female in her mid-60's before and after a Natural Facelift by Dr. Juris Bunkis of Orange County Plastic Surgery in Newport Beach – she went from looking sad to looking glad! (Actual patient of Dr. Bunkis)

If you have any specific questions about cosmetic procedures, your best bet would be to see a qualified plastic surgeon to review your options. Pease feel free to contact our office at 949-888-9700 to set up an appointment with Dr. Juris Bunkis in Newport Beach, CA or in Dublin, CA, or with or PA, Crystal Osborn, who is the best aesthetic injector in Orange County.