There are many different shapes and sizes of lips, both naturally and augmented. There is no one lip shape made to fit all. I love when patients bring photos of their favorite celebrity lips, to illustrate their dream lip shape and size. Bringing in photos and looking through my personal collection of before and after photos, facilitates the discussion of how to create your perfect pout. Some patients require one session, with maintenance every 4-6 months and other patients, desiring significant changes in volume or shape, will often need more than one treatment. For example, some patients need 2 treatments, spaced about one month apart, followed by their 4-6 month maintenance, to achieve and maintain their results.
We use a variety of different dermal fillers including Restylane® and Juvederm® products. Product selection is based upon your consultation and goals. Not everyone benefits the same from a cookie cutter injection- which is why every treatment is customized to you and your goals. Dr. Bunkis, OC's top plastic surgeon, also performs fat transfer to the lips in the operating room. So come on in and let's talk lips!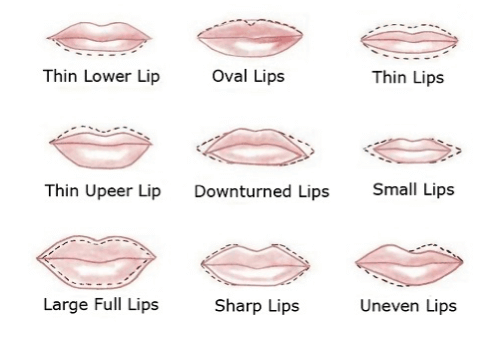 The image above shows just a few examples of lip shapes and sizes along with a few examples of how to augment such specific lip types. However, depending on the end goal, not all treatments will follow the above suggestions. Results may vary.