Botox®: Masseter reduction. Not everyone is a candidate for this and physical exam is crucial for this treatment. However, when done on the appropriate candidate, results can be outstanding! Treatment must be repeated regularly.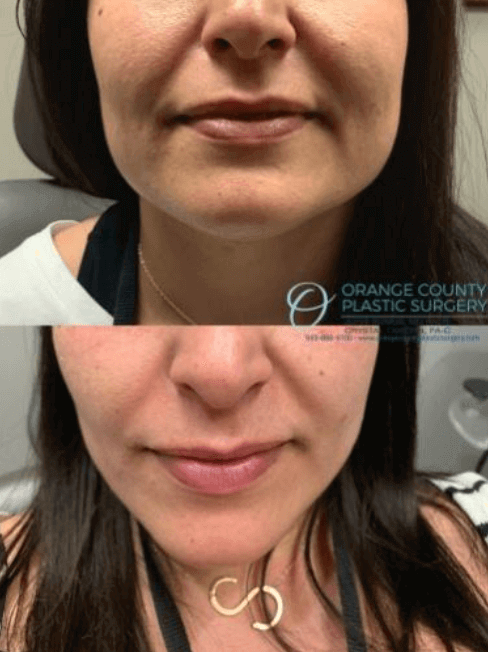 This patient was an excellent candidate for Botox® treatment for hypertrophied masseters and TMJ. She had relief from both following just one treatment and now has an amazing contoured jawline to top it off! Actual patient of Crystal Osborn, PA-C.
Filler: Often times adding filler to the jawline, as well as to surrounding complimentary areas, can really define and create a beautiful profile.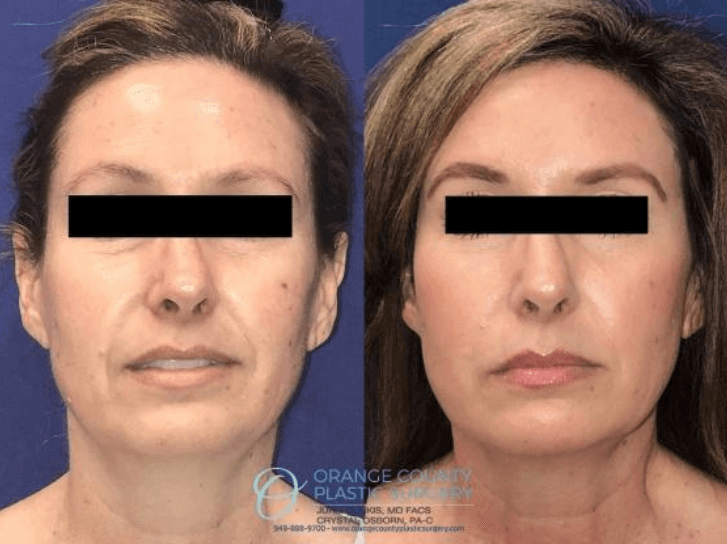 Patient had dermal fillers to improve facial contouring. Actual patient of Crystal Osborn, PA-C.
SculpSure®: This laser treatment is ideal for young patients with a little excess fat under the chin who desire a non invasive procedure, with no downtime. A series of treatments 6 weeks apart is typically recommended. Treatments permanently destroy fat cells and stimulate collagen to tight skin simultaneously.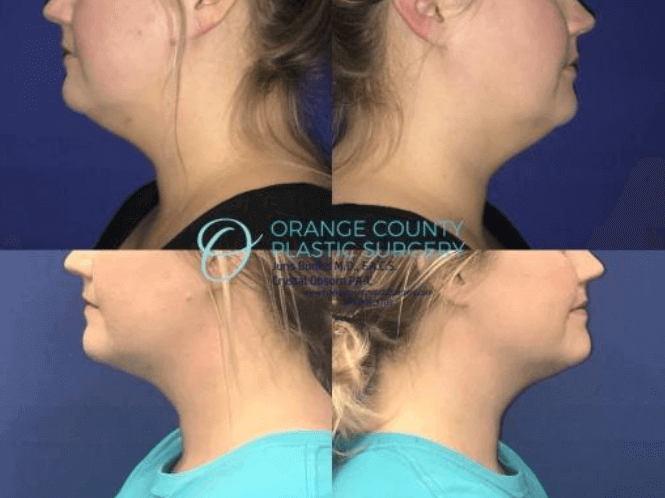 This young female underwent a series of SculpSure® treatments for fat reduction and some skin tightening of the neck. Actual patient of Crystal Osborn, PA-C.
Liposuction: When there is more tissue or you are looking for a more efficient procedure, liposuction is a perfect choice. Perfromed by Orange County's best plastic surgeon, Dr. Bunkis, FACS.
Female underwent neck liposuction for a more defined jaw and neckline. Actual patient of Dr. Bunkis, FACS.
Chin augmentation: A chin augmentation with an implant is often done in conjunction with other procedures, such as a rhinoplasty or neck liposuction. A strong chin, in both men and women, can really accentuate and define a beautiful jawline.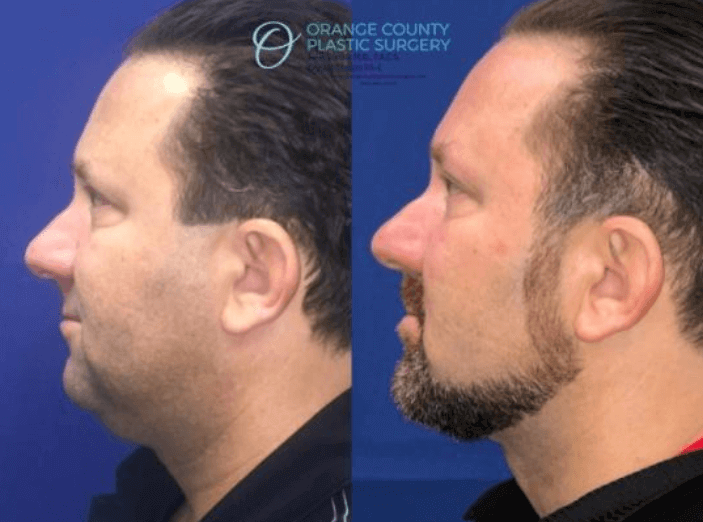 This patient had liposuction of the neck with a chin implant to drastically improve his profile. Actual patient of Dr. Bunkis, FACS.
Combination treatments: Some patients require a combination of therapies to best address their concerns. This could be combining liposuction, with or without a chin implant, with Botox® and or fillers or just Botox® and fillers alone, just to name a few examples. An adequate consultation and physical exam with one of our providers is required to determine your individualized treatment plan.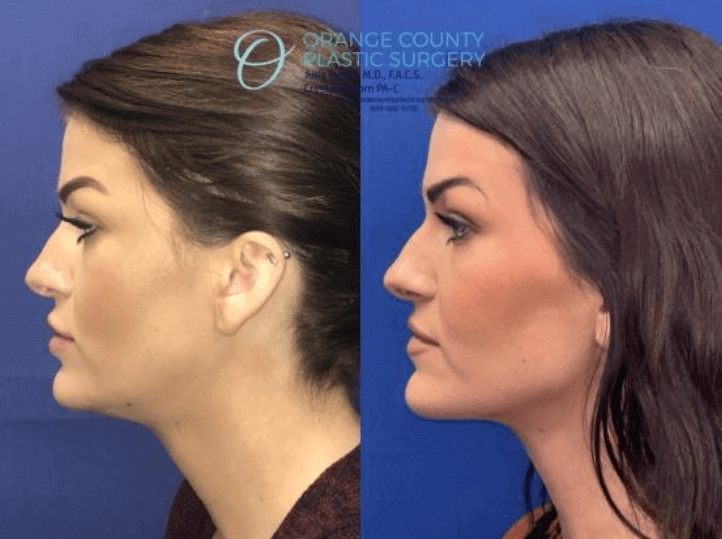 This young female underwent neck liposuction in addition to facial contouring with Botox® and fillers. Actual patient of Dr. Bunkis, FACS and Crystal Osborn, PA-C.
Contact our office for a consultation: 949) 888-9700