My favorite in office procedures to perform here at Orange County Plastic Surgery are injectables.
We offer a variety of injectables including Botox® and fillers. Selecting an injectable is best done during a personalized consultation with myself or with Dr. Juris Bunkis. Different injectables are appropriate for specific areas being treated and for particular purposes and for the purpose of this blog, we will be addressing hyaluronic acid fillers. Please see our other blogs for more information on Botox® and poly-L-lactic acid a.k.a Sculptra®.
On your consultation we will address facial volume loss, structural changes that occur with aging and facial contouring. We then will take the time to discuss the various options available for enhancement and correction. Although there are specific ratios and features that embody the perfect face, every face is different and beautiful with its own set of unique characteristics- which is why we do not offer simple cookie cutter plans for injectables- or surgeries!
While we use different products from a few different brands, I want to focus more specifically here on the Restylane® line. Restylane® has a great selection of products ranging inflexibility and support. These properties are the biggest determining factors for filler placement. A few of the products we offer currently are Restylane Lyft®, Restylane- L®, Refyne® and Defyne®.
Restylane Refyne® and Defyne®provide natural looking results with expressions and movements of the face. Both products can be used in the areas around the mouth, to smooth out the nasolabial folds and marionette lines as well as for mid cheek grooves. Selection of the product again is based upon consultation. Restylane Lyft® offers good structural support and is a great product for cheek augmentation and areas of the midface. Restylane Lyft® is the only FDA approved hyaluronic acid product available for the dorsal hands. This is a great option to help reverse signs of aging and restoring volume and youthfulness to the backs of the hands.
Lastly, we provide many options for lip augmentation. Lip augmentation with fillers is one of my most popular requests. As a patient you want to go to an experienced injector who spends their day injecting. In the images below you will find before and after photos of lip augmentations with filler and "liquid facelifts" as well as a video of a lip augmentation procedure. More photos can be seen on our Instagram® and on our website in the before and after section.
Aside from fillers, including Restylane -L®,we offer silicone implants, fat grafting (can be done to more areas than just lips and can be added on to most surgical procedures) and even a surgical lip lift performed by Dr. Bunkis- Orange County's BEST Plastic Surgeon.
Come in for a complimentary consultation to find out which injectables or cosmetic procedures are right for you. We would love to give you the cheek pop, lip pout, jawline sliming and facial contouring you've been dying to try!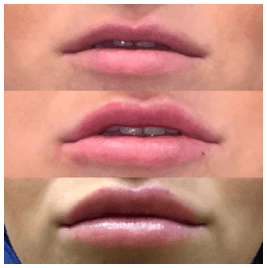 Here you see a 28 year old female who desired more fullness to her lips. The top photo is immediately before lip Augmentation, with a Restylane® product. The middle photo shows her immediately after filler injections and the bottom photo is the day following her lip injections. Actual Patient of Crystal Osborn, PA-C.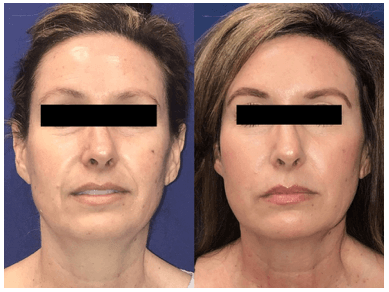 Here is a 54 year old female who was interested in non surgical facial rejuvenation. We performed a "liquid facelift" using fillers to the cheeks, nasolabial folds, marionette lines and lips and some Botox® to the glabella and frontalis muscles. Actual Patient of Crystal Osborn, PA-C.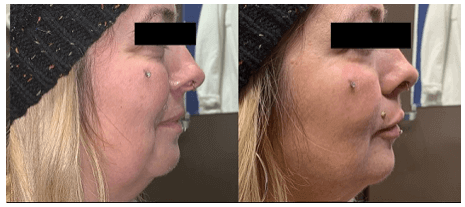 47 year old female desired non surgical facial rejuvenation. Her "liquid facelift" consisted of Botox® to the glabella and frontalis as well as filler to her tear troughs ( under eyes), nasolabial folds, marionette lines and lips. Actual Patient of Crystal Osborn, PA-C.
Click the link below to watch a video of a lip augmentation procedure done with filler. Actual patient of Dr. Juris Bunkis. Other videos and procedures can be seen on our website, Instagram® page and Youtube® channel!
https://www.youtube.com/watch?v=4qPbrr4Cdl8&feature=youtu.be

*Please avoid any blood thinning products such as: NSAIDs, geen tea, fish oils and alcohol for 2 weeks prior to injections to minimize bruising. Please plan your injectable treatments about 2 weeks prior to any special occasions as swelling and bruising may occur.
ADDENDUM by Dr. Bunkis: Thank you for writing this, Crystal - very informative! For all of our patients out there, many of you know that our physician assistant, Crystal Osborn, is the best aesthetic injector in Newport Beach!