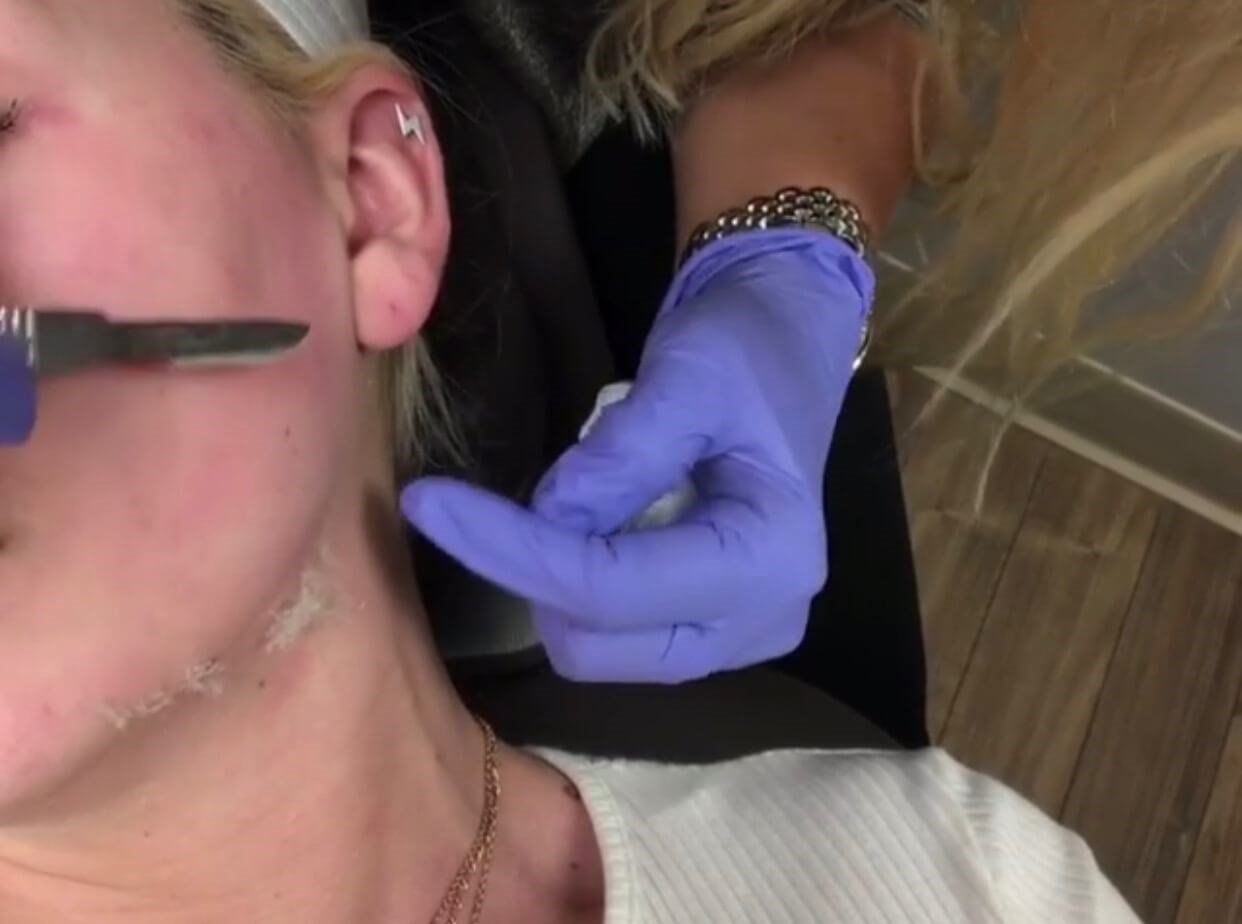 The use of a scalpel blade in the hand of a medical professional that has the visions of an artist, whether it is in the operating room or an office setting, can create a masterpiece! Dermaplaning uses a scalpel blade in the office to reveal a beautiful canvas for any product you wish to apply.
Dermaplaning is such a fun and easily rewarding procedure that we offer here in our office. It has become one of my most loved treatments, suitable for almost any patient.  Dermaplaning is relaxing and leaves your face feeling soft and smooth. Products will penetrate deeper, making dermaplaning a great prep for things such as chemical peels. In addition, makeup will glide on more evenly and blend with ease.
Ever wanted velvet soft skin with a little bit of a glow? Sick of those little baby hairs and looking dry and dull?  Have a special event or photos coming up and want to leave everyone wondering what your secret is?
Come in and treat yourself to a dermaplaning session that leaves you feeling fresh and bright.