"I have had a Mommy Makeover but I still don't feel "young" because my labia are protruding too much, I have vaginal laxity and less sexual satisfaction than I had when I was young.  I have heard the term "vaginal rejuvenation" – please tell me more."  Sarah H    Newport Beach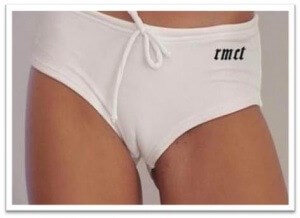 Excessive stretching of the vaginal muscles is a common occurrence after vaginal birth or due to aging. Damage can diminish sensation during sexual activity, reduce satisfaction and change the relationship between partners.  With age, labia can sag or hypertrophy, the vagina becomes drier, and stress incontinence (squirting some urine while sneezing, coughing or exercising) may occur. Women are seeking solutions for vaginal laxity and the challenges it causes in relationships – we are responding to this need by offering the popular ThermiVa® Radio Frequency aesthetic vulvo vaginal treatments
ThermiVa® is the first temperature controlled radio frequency system that was developed to address these concerns.The treatments are non-invasive, take about 30 minutes to perform (15 minutes to the external genitalia and 15 minute to the vaginal vault) and are performed by our Physician Assistant, Crystal Osborn, or by myself if the patient wishes.  Significant results start at 2 weeks after the first treatment but the maximum results will not be seen until two weeks after the third treatment (first series of treatments are done about four weeks apart). The results will be maintained for about six months, at which time a single touch up procedure should be performed (effects maintained by a touch up procedure every six months).These radio frequency treatments gently heat tissue to reclaim, restore, and revive feminine wellness, without significant discomfort or downtime.
Any woman with vaginal looseness, decreased vaginal friction or sensation, painful intercourse, dry vagina, labial hypertrophy, minor stress incontinence, minor prolapse or orgasmic disorders will benefit from a series of ThermiVa® treatments.Severe labial hypertrophy, vaginal laxity, stress incontinence or prolapse will still require surgery, but for the majority of patients, these concerns have been addressed by a series of ThermiVa® treatments. Psychologists measure the quality of orgasm on a scale of 0 to 7 – wherever a patient falls on this scale, a series of  ThermiVa® treatments can move you up this scale by 2 points on average. Patient satisfaction with these treatments is very high.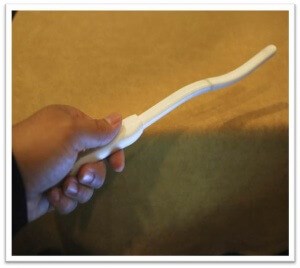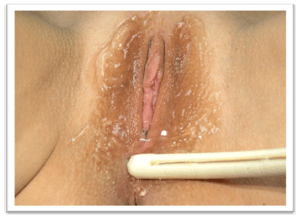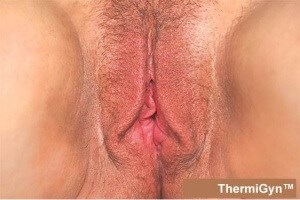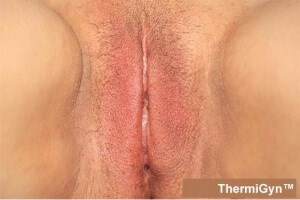 Please send any questions you would like to see answered in a future blog to [email protected].
Feel free to contact Dr. Bunkis in Newport Beach at 949-888-9700 to schedule a complimentary consultation or visit www.orangecountyplasticsurgery.com for more information.