I'm a 38-year-old mother of three kids. With each pregnancy, I noticed increased skin laxity over my belly and thighs. I exercise regularly and eat well but it seems that this excess skin and fat does not go away. I heard about the Tummy tuck procedure as well as the lower body lift. I would like to know the difference between the two procedures and which one would be better for me.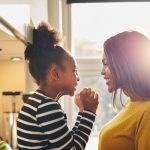 We would not be able to tell you which option would suit you best without examining you in person. Having excess skin and fat following multiple pregnancies or non-pregnancy associated weight loss is a common complaint. Abdominal bulging may be due to residual weakness of the underlying muscles following stretching from excess internal fat or a baby. In addition, not all stretched skin returns to its normal tension, and unwanted fatty deposits may accumulate or persist following pregnancy or weight loss.
Abdominoplasty (tummy tuck) in Orange County deals mainly with the excess skin and fat in the front of the belly, and is the appropriate procedure in the vast majority of patients who present following pregnancy and without a history of massive weight loss. A tummy tuck consists of undermining the abdominal wall skin and fat, tightening the muscles, cutting away the extra, lower, anterior abdominal tissues and redraping the remaining skin. Liposuction may be used as an adjunctive tool to help sculpt the fat deposits in the flank or thigh areas, or as an isolated procedure if skin excess is not an issue. The lower body lift procedure deals with circumferential excess of fat and skin e.g. belly, thigh, and buttock. The posterior trunk, buttocks and thigh skin does not get stretched in an average pregnancy, and this procedure is usually performed on patients have lost in excess of a hundred pounds with a diet and exercise program, or following gastric bypass or stapling procedures. It is a more extensive procedure but yields good results in patients with excess skin and fat in these areas. If you have any specific questions about cosmetic procedures, you would be best served to see a qualified plastic surgeon to review your options. At Orange County Plastic Surgery we strive to offer a caring and comfortable environment, combining it with the very latest advances in cosmetic surgery of the face and body. We believe we have created one of the finest cosmetic surgery facilities in all of Southern California. Please feel free to contact our office at 949-888-9700.