Men and women alike are turning to cosmetic options to improve the appearance of their upper arms. Cosmetic Surgeon, Dr. Juris Bunkis, is board-certified in plastic surgery and highly trained to perform arm lift or brachioplasty surgery to help you achieve the look you desire. At Orange County Plastic Surgery, you will sit down with Dr. Bunkis to discuss all your aesthetic goals and concerns. Dr. Bunkis understands that sometimes extreme dieting and weight training is just not enough to achieve the arm shape you want. This is especially challenging for individuals who have recently lost a lot of weight. With arm lift surgery, skin tightening techniques will be used to eliminate loose skin and fat on the upper arms. Sometimes, liposuction is also used to further enhance the results. If you are interested in learning more about arm lift surgery, call our Newport Beach or Dublin, CA, office to schedule a consultation.
While weight loss can cause sagging skin to appear on the arms, some of the loose skin can also be caused from genetics. This makes it very difficult to tone the upper arm to an individual's desire. When diet and exercise fail to tone the upper arm, a trusted plastic surgeon can create outstanding results. Ideal candidates for an arm lift exhibit
Loose upper arm skin that is resistant to diet and exercise
Loose upper arm skin that appears after losing more than 50 pounds
Sagging skin that creates anxiety when wearing sleeveless shirts
Arm Lift Reviews
"Finally, it's my turn! - When I look in the mirror today, I see the girl that I feel in my heart. Dr. Bunkis and his entire team made me feel that they were personally interested with my surgery and recovery. I felt very secure. The Orange County Plastic Surgery team made sure that I was completely prepared going in on the day of surgery. The entire office from the front desk staff to Dr. Bunkis himself, and everyone in between made this very important decision for me very easy. Everyone was attentive to my needs, making sure I was comfortable with what was being done, flexible to speak and explain anything I needed, even if it was for the hundredth time. I would highly recommend Dr. Bunkis and his team at Orange County Plastic Surgery for any procedure."
- R.W. /
SmileReminder /
Nov 18, 2016
"I love Dr. Bunkis and his awesome staff. Can't wait to come back!!!! - I love Dr. Bunkis and his awesome staff. Can't wait to come back!!!!"
- M.D. /
SmileReminder /
May 23, 2014
"Great staff and care - Always feel like I'm flying I first class when we are in the office!"
- J.S. /
SmileReminder /
May 29, 2015
"The whole team really cares - Thank you for answering my questions and for making me feel so comfortable. I was referred to you and I have already been referring my friends."
- M.P. /
SmileReminder /
Oct 21, 2013
"Five star ... Loved Dr .. He was funny and cool ! - Five star ... Loved Dr .. He was funny and cool !"
- C.C. /
SmileReminder /
Nov 01, 2014
Previous
Next
After being put under general anesthesia, the incision for brachioplasty is made from the elbow to the upper arm. Loose skin will be trimmed away and the underlying tissue will be pulled tight. This surgery takes about 2 hours and there is usually no need for an overnight stay unless it is paired with other procedures. Patients should be prepared for temporary swelling and bruising after the surgery. To promote healthy healing and blood circulation, the arms should be kept elevated. Patients can usually return to normal activities in about 3-4 weeks.
For best results, an arm lift may require liposuction of the fat deposits within the upper arm to make the final look slim and trim. The skin tightening may not be enough to have taut arms. During your consultation, your surgeon will discuss the best course of action given your skin health and condition. Keep in mind that most of the stretch marks will also be taken with the skin; however, if weight is regained, it could damage the treated area. An arm lift can give patients the opportunity to have more defined arms for years to come.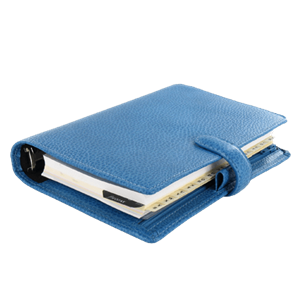 Plan Your Procedure
Average Cost

From

$3,950
Contact Us
Brachioplasty is one of the most popular cosmetic treatments following a weight loss for both men and women. For all of your hard work, you deserve upper body definition. Achieve slender, leaner arms that you can be proud to show off in sleeveless shirts or summertime attire. Call today for a complete, complimentary consultation at our office.
Related Procedures
Related Posts