Unlike a Brazilian butt lift, which uses a fat transfer to enhance the buttocks, a butt augmentation procedure uses silicone implants. Plastic surgeon Dr. Juris Bunkis understands that everyone has a unique shape and profile. Therefore, at Orange County Plastic Surgery in Newport Beach and/or Dublin, CA, Dr. Bunkis will create an individualized treatment plan that will address your specific concerns. Dr. Bunkis will use modern techniques to strategically create incisions to insert the silicone implants. Buttocks implants come in all shapes and sizes and can be custom made if need be. The results will aim to yield a fuller, rounder buttocks that compliments your specific shape.
Butt augmentation surgery is often requested by men and women all across the nation. Ideal candidates:
Desire a curvier, fuller bottom
Have lost significant weight and want to restore volume to their butt
Have excellent skin elasticity
Do not have enough excess fat for a Brazilian butt lift
Prefer something more predictable than a Brazilian butt lift
Butt Augmentation Reviews
"Love the office, dr Bunkis and his staff. - Love the office, dr Bunkis and his staff."
- K.E. /
SmileReminder /
Jun 27, 2014
"So pleased - Dr. Bunkis listened to every concern and request I had while providing his expertise on what the best option would be to achieve the results I wanted. The staff is wonderful and went above and beyond to make sure I was always comfortable and satisfied."
- S.L. /
SmileReminder /
Dec 15, 2016
"Implants - When i came to see Dr. Bunkis i was in desperate need of help, i tried everything i could possibly do to get a butt figure going, from countless amount of squats to even butt workout dvd's. My butt was Flat as a pancake!! and not only that i had fat on my sides that were wider than the width of my butt, I ALWAYS had self esteem issues with this! so i finally had enough and saved up every penny..."
- J. /
RealSelf /
Apr 08, 2014
"Always a great experience to visit the staff and Dr. Bunkis.. - Always a great experience to visit the staff and Dr. Bunkis...they are all very professional and friendly."
- M.S. /
SmileReminder /
May 30, 2015
"The visit was great and the results are beyond my expectations - The visit was great and the results are beyond my expectations. I am looking forward to scheduling my next procedure."
- M.O. /
SmileReminder /
Jan 07, 2015
Previous
Next
Butt augmentation surgery, as long as it is not paired with multiple other surgeries, is performed under general anesthesia in an outpatient setting and will not require an overnight stay. After the implants have been placed and sutured, the patient will be educated on how to care for their incisions and new implants. There may also be a placement of drains to allow blood and fluids of the skin to empty properly during the first week after surgery. Patients can expect swelling and bruising for several days but most recover enough to resume normal activities in 2 – 3 weeks. Since butt implants are placed on the upper part of the buttocks, putting weight down on the incision area must be avoided, so patients should sit with their weight on the thighs and sleep on their bellies or sides.
With the skill and artistic vision of a plastic surgeon, the results of a butt augmentation surgery can transform the contour of the body and the patient's confidence. Maintaining a healthy diet and exercise regime will still be very important to keep the body at a steady weight and not damage the surgical area. However, natural aging will continue and a revision surgery may be needed in the years ahead along with a butt lift to remove loose skin.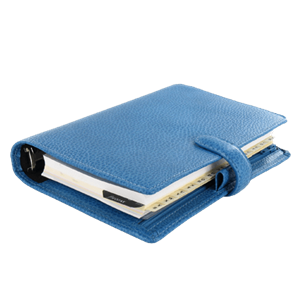 Plan Your Procedure
Average Cost

From

$6,600
Contact Us
Better Back with Implants
Butt augmentation surgery is an exceptional procedure for individuals seeking a shapelier buttocks and who wish for an effective way to achieve a beautiful backside. Following surgery, the butt can appear larger, curvier, and more lifted. Contact our office to learn more about this popular body enhancement.
Related Procedures
Related Post