About Breast Lift Surgery
Get the sexy and youthful wow factor with breast lift surgery. With perky breasts, women tend to feel more confident about their body and enjoy wearing clothes that compliment their new figure. A positive body image can be a powerful element to your health, which is why plastic surgeon Dr. Juris Bunkis performs breast lift surgery. A breast lift procedure raises and firms the breasts by removing loose skin and repositions the nipple to a higher level. With an uplift, the breast volume will remain the same, but the shape will change to a more youthful and perky position. Occasionally, the patient may desire breast implants at the time of a lift procedure. At Orange County Plastic Surgery, Dr. Juris can create a custom treatment plan that will address your cosmetic concerns. Call our Newport Beach or Dublin, CA office to see if a breast lift surgery is right for you.
It is important to understand that no person is perfectly symmetrical from one side to the other, even before a surgical procedure. Every attempt will be made during surgery to minimize your side-to-side dissimilarities, but such differences are natural and always persist to some degree, even after the most successful operation.
During the initial consultation and after a thorough exam, we will help determine if a breast lift is the right surgery for you. Ideal candidates for this operation are women who
Have realistic ideas about what breast lift surgery can do
Have breasts that sag or need a better shape
Have breasts that hang, are stretched out, or are asymmetrical
Have nipples that point downward or rest underneath the breasts
Have lost skin elasticity with weight loss, pregnancy, or age
Breast Lift Reviews
"Only the best will do... - As a registered nurse, I have an additional set of criteria when selecting my healthcare providers. When I was consulting with plastic/cosmetic surgeons about a planned procedure, Dr. Bunkis emerged as the clear choice. I am so pleased with my results, and can recommend him without reservation! He and his staff are true gems in this world ..."
- Anonymous /
Vitals /
Mar 31, 2015
"My ex wife had excellent reassurance during her pre op and wastreated withoutstanding care during the procedure. The professionalism andskill of Dr. Juris Bunkis was evident during the proceedure and the resultswere outstanding.The post op care given us (both to my wife and as a supporting husband) wasconstant, personal and comforting.The reassurance and care given after the operation made it very clear thatmy wife was more than just a patient and that her care until the healingwas complete was of paramount importance to Dr. Bunkis and his team.All one can say is thankyou very much for how you approach your business andpersonal relationships with your patients."
- Anonymous /
Vitals /
Oct 30, 2012
"I had a breast lift with implant extraction. Dr Bunlkis was so professional and caring. He answered all my calls before and after surgery. He did such an amazing job that I feel so confident about my body. My breasts look beautiful and like a 25 year old. I beyond thrilled with the work he did. I had no pain after surgery. I'm so happy."
- L.K. /
Healthgrades /
Jan 27, 2017
"It was wonderful! Dr. Bunkis and his staff are top notch - It was wonderful! Dr. Bunkis and his staff are top notch. I felt very comfortable, and all my questions were answered. I was also very happy with the office, it's gorgeous. It looks like a spa."
- P.M. /
SmileReminder /
Jul 14, 2012
"Excellent visit, so grateful for the great service and comforting staff. Dr - Excellent visit, so grateful for the great service and comforting staff. Dr. Bunkis is extremely knowledgable and I look up to him in many ways. I have definitely told others of my great ezperience."
- J.W. /
SmileReminder /
Jul 27, 2012
Previous
Next
Breast lift surgery is performed under general anesthesia and is considered an outpatient surgery. There will be many factors to discuss prior to the surgery, including where the incision will be placed. There are three commonly practiced incision points made in lift surgery:
Incision made along each areola
Incision made along each areola, plus a vertical incision down to the crease under the breasts
Incision made along each areola, plus a vertical incision down to the crease under the breast, and another horizontal line following the direction of the breast fold
The incision is usually chosen based on how invasive the lift needs to be. This procedure will produce surgery scars; however, the plastic surgeon will do everything possible to make the scars less visible or easily concealed. We will also provide information on how to best care for your surgical wounds for more attractive results.
With breast lift surgery, the patient will see immediate results in the shape of her breasts, but the final result will be visible after the swelling from surgery subsides. The recovery will vary since many patients will have a breast lift in combination with another plastic surgery procedure, such as a breast augmentation, breast reduction, or tummy tuck. Patients will be urged to do light activities, such as slowly moving around the room or spend a few minutes standing within the first 48-hours to stimulate blood circulation. There should be no heavy lifting or strenuous activity involving the chest whatsoever. Patients can restart their normal activities within 2 – 3 weeks, but exercise should not be attempted for 6 – 8 weeks. There is a myth that women who have breast lift surgery never have to wear a bra again. This is not true as you will want to wear a bra to keep the breasts in the right position. The breast skin will continue to age regardless of this surgical intervention, but it should never be as severe as it was before breast lift surgery.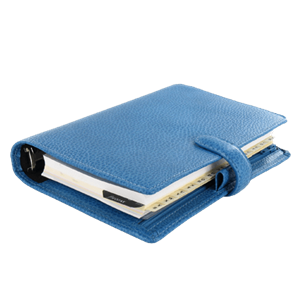 Plan Your Procedure
Average Cost

From

$5,500
Contact Us
Get Back Your Perky Breasts
You can have the healthy and youthful breasts you once had with breast lift surgery. We invite you to have a complimentary consultation with our plastic surgeon today and discuss if this surgery is right for you. Whether it is suggested to have just a breast lift or more, we can help you look and feel younger and fantastic.
Related Procedures
Related Posts