Blepharoplasty, also known as the eyelid lift or eyelid surgery, is a surgical procedure to remove excess skin or fat from the eyelids. This procedure can either be done for cosmetic or functional reasons. At Orange County Plastic Surgery, plastic surgeon Dr. Juris Bunkis uses the latest and most advanced methods to produce the best results possible. Eyelid surgery can be performed on the upper or lower eyelids or all four at one time. When performed on the upper eyelids, loose or sagging skin that create unsightly folds to the upper eyelid are eliminated. This not only improves the aesthetic appearance but improves vision as well. When performed on the lower eyelids, bags and puffiness are reduced. The results will leave you with a refreshed and revitalized look.
The best candidates for eyelid surgery are men and women who:
Have eyelid issues that cause them to look older
Have vision problems caused by droopy eyelids
Have droopy, down-turned eyelids as a result of aging or genetics
Have bags under the eyes
Desire a more refreshed, rejuvenated appearance
Desire a natural look
Eyelid Surgery Reviews
"I have sent a number of friends to Dr. Bunkis as I know that he is an excellent Harvard trained Surgeon that has a great deal of experience and is totally trustworthy. I am so pleased with everything that he has done for me."
- Anonymous /
Healthgrades /
Feb 15, 2017
"Very professional, great communication, great results. I am very pleased."
- E.D. /
Facebook /
Nov 20, 2015
"Dr. Bunkis is fantastic. I had my eyes my done and very pleased with the results - I highly recommend Dr. Bunkis. I had my eyes done and referred 2 friends to him. Very happy with the results. Will continue to go to Dr. Bunkis. I trust him totally."
- K.G. /
SmileReminder /
Jan 26, 2014
"The office staff is wonderful and so caring - The office staff is wonderful and so caring. My appointment was a wonderful experience and I can't think of any services that you don't already provide."
- L.B. /
SmileReminder /
Jan 10, 2014
"Dr - Dr. Bunkis Told me of a way to correct the bags under my eyes that I never heard from another doctor before. My friends that I brought really liked their consultation with him as well and are trying to work out finances so that they can have their work done. One saw another doctor before Dr. Bunkis and said she liked and felt more comfortable with Dr. Bunkis. My girlfriend Sue Anderson called me this morning for his phone number so she will be coming to see him soon. I will probably come with her?? Thank you so much for your time your office is wonderful."
- L.S. /
SmileReminder /
Nov 06, 2014
Previous
Next
For upper eyelid surgery, the plastic surgeon will make the incision within the natural fold of the eyelid. The incision will be extended outward as much as possible in order to address the extraneous skin folds located on the outside of the upper lid. After the incision is carefully made, the surgeon will remove the excess fat and skin. A ptotic or droopy eyelid can be repaired at the same time. The sutures are removed in 5-6 days and most patients return to work in a week.
For lower eyelid surgery, the incision will be placed along the bottom of the lash line to allow the plastic surgeon access to remove the extraneous fat and tissue. A special technique is used for patients with puffy lower lids but good skin tone called transconjunctival blepharoplasty, in which no external incisions are made. Patients with dark under eye circles caused by a lack of fat in the area could benefit from injectables or fat fillers to add volume to the area.
With some patients, both the lower and upper eyelids need to be addressed to correct all issues effectively. When both are combined, surgery can last around 2 hours.
Eyelid surgery is usually an outpatient procedure performed under light general anesthesia or deep sedation supplemented by local anesthesia in the accredited Orange County Surgery Center. After surgery, patients can expect the eyelids to be bruised and swollen, which can be minimized with ice packs and elevating the head. Most patients are well enough to return to work in a week.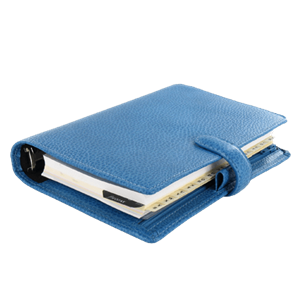 Plan Your Procedure
Average Cost

$3,090

-

$5,150
Contact Us
No longer should you allow your eyes to age you beyond your years. Not only can you look younger and more revitalized, but you can also correct vision problems caused by droopy eyelids. When you're ready to transform your eyes and overall appearance, please feel free to give us a call to set up a consultation to learn more about eyelid surgery.
Related Procedures
Related Posts