The cosmetic procedure of recontouring the nose (rhinoplasty) is one of the more popular operations performed by plastic surgeon Dr. Juris Bunkis. You may have considered corrective nasal surgery if your nose is misshapen, disproportionately large or small for your face, or if you have had an injury, which makes breathing difficult. In most cases the desired results are achieved by reshaping the cartilage and the bone. The patient's input is always sought regarding the desired nasal change. Prior to your rhinoplasty surgery, Dr. Bunkis will answer all your questions and discuss the upcoming operation with you in great detail. Together, you will set goals and expectations for your nose job surgery at Orange County Plastic Surgery in Newport Beach or Dublin, CA. Dr. Bunkis will tell you about the realistic outcomes in your specific and unique case. When planning the nasal surgery operation, your entire facial profile will be considered. Dr. Bunkis will give you a good idea of what can be expected following rhinoplasty surgery by working with our advanced office digital imaging system.
The best candidates for nose surgery are men and women who:
Have cosmetic nose issues they want transformed
Have realistic outcomes
Desire a long-term solution
Desire a natural look
Nose Surgery Reviews
""MADE A DIFFERENCE IN MY ENTIRE LIFE..." - Dr. Bunkis is the â??Very Best Plastic Surgeon that One Can Ever Have!. Dr. Bunkis, performed a â??Sinus Surgeryâ? that has been extremely bothering me for many years. It has substantially affected my personal â??Love Life,â? while causing me to snore extremely loud. I became extremely insecure while women could not tolerate their â??Lack of Sleepâ? and would â??Break Off the Relationship.â? I could not sustain a â??Long Lasting Relationship,â? and became â??Extremely Insecure.â?Dr. Bunkis answered â??Each and everyone of my questions BEFORE and AFTERâ? the surgery. He went on to explain the procedure â??Step-By-Step.â? Dr. Bunkis and his staff are highly â??Professional & Extremely Approachable.â? They all give great concern to your needs and particularly â??Recovery.â? Dr. Bunkis, Dr. Forensberg, Colette McPhee (Office Manager) â??Immediately Contactâ? their patients should they feel discomfort and the slightest pain, along with â??Follow-Upâ? calls upon â??Completion of Surgery.â? â??Words can not further express how Colette McPhee, Office Manager goes â??Beyond Her Call of Dutyâ? to provide the â??Comfort & Medical Careâ? of their patients.â? Colette McPhee, â??Responds immediately and has provided â??Amazinglyâ? DISCOUNTED rates, that no other surgeon would even consider of thinking. It is evident that, it is â??Not a Money Issue,â? but Rather providing the â??Medical Needs & Necessityâ? that their patients require.Dr. Bunkis, Dr. Forensber, Colette McPhee and their staff are extremely, â??Loving & Approachable,â? while at the time, â??Very Professional.â? Both Dr. Bunkis and Dr. Forensberg care so much about their patients that they go as far as providing with their â??Personal Cellâ? number in the event of â??Any Given Emergency Upon Completion of Surgery.â? In closing, â??Words can not express how grateful I am to: Dr. Bunkis, Dr. Forensberg, Colette McPhee and staff, for providing me with the ability to possess & live a â??Normal Lifeâ? while further sustain a healthy, loving and long lasting relationship."
- Anonymous /
Vitals /
Jun 07, 2013
"The Best in the West for noses, faces, and all! - Several years ago I had my deviated septum repaired, it was the worse experience and the recovery was so painful. You would think it would be easier and quicker for the fact I was much younger, not true. Unfortunately, a few years later I had a little incident with a softball to the nose. Having my septum repaired again was not an option, no way would I go through that pain again. Time passed, I was getting a lot of sinus headaches. I had a consultation with Dr. Bunkis and felt so at ease with him that I scheduled my surgery less than two weeks after my consultation. I felt incredibly comfortable having him as my surgeon, he answered all my questions patiently and thoroughly, and was there every step of the way. The down time was a piece of cake! I even went back to work two days after surgery and barely had anything to complain about. Itâ??s been several months since my surgery and I couldnâ??t be happier. Iâ??ve even made Dr. Bunkis my go- to guy for Botox, lasers and all other aesthetic needs."
- Anonymous /
Vitals /
May 05, 2014
"Excellent Staff. The front desk girls are so helpful and friendly - Excellent Staff. The front desk girls are so helpful and friendly. It is always fun to come in for my follow up appointments with Dr Bunkis. He might cost a bit more than other doctors... bit you get what you pay for! He is a fabulous doctor. I love my nose and eyes. I recommend him to all my family and friends!!!"
- T.M. /
SmileReminder /
Sep 14, 2013
"Wonderful staff, but my appt. was at 9:30 and I didn't see Dr. Bunkis until 10:10 - Wonderful staff, but my appt. was at 9:30 and I didn't see Dr. Bunkis until 10:10.Too long to wait as I know you would agree. He apologized...and apology was accepted! Unfortunately this is the second time in my last three annual visits this has happened. You are wonderful people, and I will always recommend Dr. Bunkis! Always!!! : D"
- P.C. /
SmileReminder /
Nov 11, 2012
"GREAT EXPERIENCE AND WOULD MOST CERTAINLY RECOMMEND YOUR OFFICE - GREAT EXPERIENCE AND WOULD MOST CERTAINLY RECOMMEND YOUR OFFICE"
- L.C. /
SmileReminder /
Oct 18, 2013
Previous
Next
An outpatient procedure, rhinoplasty is performed while a patient is under deep sedation and local anesthesia or a lifht general anesthesia at the accredited Orange County Surgery Center. Depending on the technique used and the patient's unique needs, surgery will usually last 1 ½ hours. There are 2 types of nose surgery procedures: open rhinoplasty and closed rhinoplasty.
Open rhinoplasty, or external rhinoplasty, involves the plastic surgeon making a small incision on the underside of the nose between the nostrils to give the surgeon better access to the lower and middle parts of the nose. The surgeon can then manipulate tissue, skin, and bone as needed. In addition, the placement of the incisions allows for minimal scarring. Open rhinoplasty is used for more complex nose surgeries.
With closed rhinoplasty, or endonasal rhinoplasty, incisions are made inside of the nostrils. This technique is usually used for less complex surgeries, such as when the nose already has a good shape and isn't considered too wide or too long. Due to the placement of the incisions, there will be no visible scarring.
After surgery, a patient's nose can be stabilized with splints made of soft material. A follow-up appointment will be scheduled for the next day where the splints will be removed and external dressings will be placed on the nose, which will remain for about 2 days. Patients should expect some pain, discomfort, bruising, and swelling after surgery that should fully subside within a few weeks. The nose will reposition and evolve into its surgically enhanced shape for months after surgery. The finished product should be fully realized within a year with a beautifully shaped, positioned, and proportionate nose.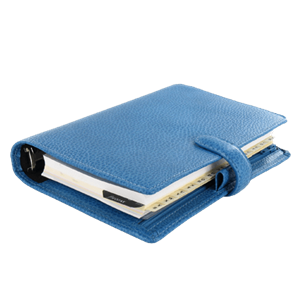 Plan Your Procedure
Average Cost

From

$5,800
Contact Us
get the nose of your dreams
Don't let your nose stand in the way of the beautiful face you want to put forward. At our practice, we have the ability to transform a number of noses from the simple to complex. We work with you every step of the way to help ensure your satisfaction. We'll be happy to schedule a consultation for you to come in and learn more. Give our office a call today.
Related Procedures
Related Posts