IPL™ (Intense Pulse Light) or limelight is a nonsurgical skin rejuvenation treatment that utilizes sophisticated light technology to address various skin issues. Such conditions include, sun spots, freckles, rosacea, wrinkles, and hyperpigmemtation. IPL™ is a relatively safe and effective treatment that can be used on the face but not as effectively on the chest, hands, arms, and back. In spite of our best efforts, one in two hundred patients will end up with some stamping, a superficial burn, which will heal eventually, but may require subsequent treatments to even out the color of the skin. Harvard trained, double board-certified plastic surgeon Dr. Juris Bunkis is pleased to offer IPL™ treatments to his local Newport Beach and Dublin, CA communities. With such innovative technology, Orange County Plastic Surgery is fully equipped to provide you with the care and service you need to dramatically improve your skin.
IPL™ Photofacial Reviews
"Excellent IPL results! - I have had wonderful experiences with Dr. Bunkis and his staff. My IPL treatments have cleared-up my skin considerably. My treatments are customized to my needs, and his staff is very friendly and caring. I have referred my mom and two of my best friends for their IPLs too. Thanks for the great care."
- Anonymous /
Vitals /
Jan 31, 2015
"My sun spots are gone with 3 IPL treatments, and my skin is definitely smoother. I like the friendly demeanor of everyone here and also how I get all my questions answered and more! They care about what they're doing which makes a huge difference."
- Anonymous /
Vitals /
Sep 21, 2014
"After excellent IPL treatments, I treated myself to a facelift and removal of bags under my eyes. MD Bunkis also provided Pearl Laser treatment to my chest and face. It's one week later and I am thrilled with his expert work and the way I look - still look like me only 10 years younger! The excess droopy skin under chin is gone, jowels are gone, bags under eyes are gone. I look refreshed but not "done". MD Bunkis is great - Harvard trained and knows what to do and how to do it! Great staff also."
- S. /
Healthgrades /
Jan 18, 2017
"I guess I can tolerate the IPL without the numbing cream, because as soon as the doctor put the... - I guess I can tolerate the IPL without the numbing cream, because as soon as the doctor put the cream on he proceeded with the treatment and there was only a little discomfort here and there. By the time I got onto my car, however, my face was nice and numb! I suggest giving the cream 10-15 mins to work before starting the treatment, otherwise it's a waste of money and defeats the purpose. It was such a quick general overview of my face, and only one spot was eliminated. I think next time I would like to focus on my specific spots that concern me, if that's ok."
- M.K. /
SmileReminder /
Jan 07, 2015
"Encourage the numbing cream for IPLs. great staff and felt so comfortable - Encourage the numbing cream for IPLs. great staff and felt so comfortable"
- S.L. /
SmileReminder /
Mar 16, 2015
Previous
Next
IPL™ is a great treatment option for those who:
Have a fair skin complexion
Have large pores
Have sun spots or freckles
Suffer from rosacea
Desire tighter smoother skin
Have mild to moderate wrinkles
Once you have completed a thorough skin consultation, an individualized treatment plan will be created and your IPL™ treatment will be scheduled at your earliest availability. Before your IPL™ treatment begins, you will be given protective eyewear to safely shield your eyes from the IPL™ light. Then, a cool gel will be applied to the desired treatment area. A hand-held device will then be glided across the skin. The device will emit bright flashes of light and works specifically to target the outer most layer of skin.
The length of your session will be dependent on the area being treated, the size of the target area, and your specific skin condition. However, IPL™ treatments usually take 5 to 10 minutes to complete. Numbing cream is usually applied to minimize discomfort, and with the numbing cream in place, typically, there is minimal discomfort during treatment but patients report feeling a sharp snap-like sensation. Redness and minor swelling is very common but these symptoms typically subside within a few days. Since IPL™ is noninvasive, you will be free to return to your normal routine the same day. The results will leave you with clearer, softer, and younger looking skin. Multiple treatments are recommended for optimum results and are usually scheduled 3 weeks apart.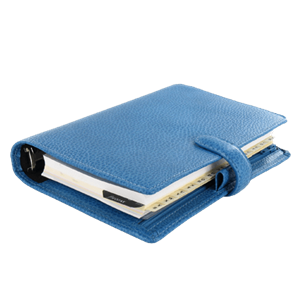 Plan Your Procedure
Average Cost

$300

-

$900
Contact Us
If you have a very busy schedule and find it difficult to properly care for your skin, then an IPL™ (Intense Pulse Light) treatment can do wonders for your skin. Our skin care professionals will not only provide you with excellent care but will educate you on proper skin hygiene and which products are best for your skin type. Don't put off pampering your skin any longer. Call our office today to schedule your private consultation.
Related Procedures
Related Posts